Guardian Home Extension; cut your build time in half
The Guardian Home Extension is a fully functional home extension that allows you to save time and achieve lower overheads, and can be completed in half the time of a traditional build.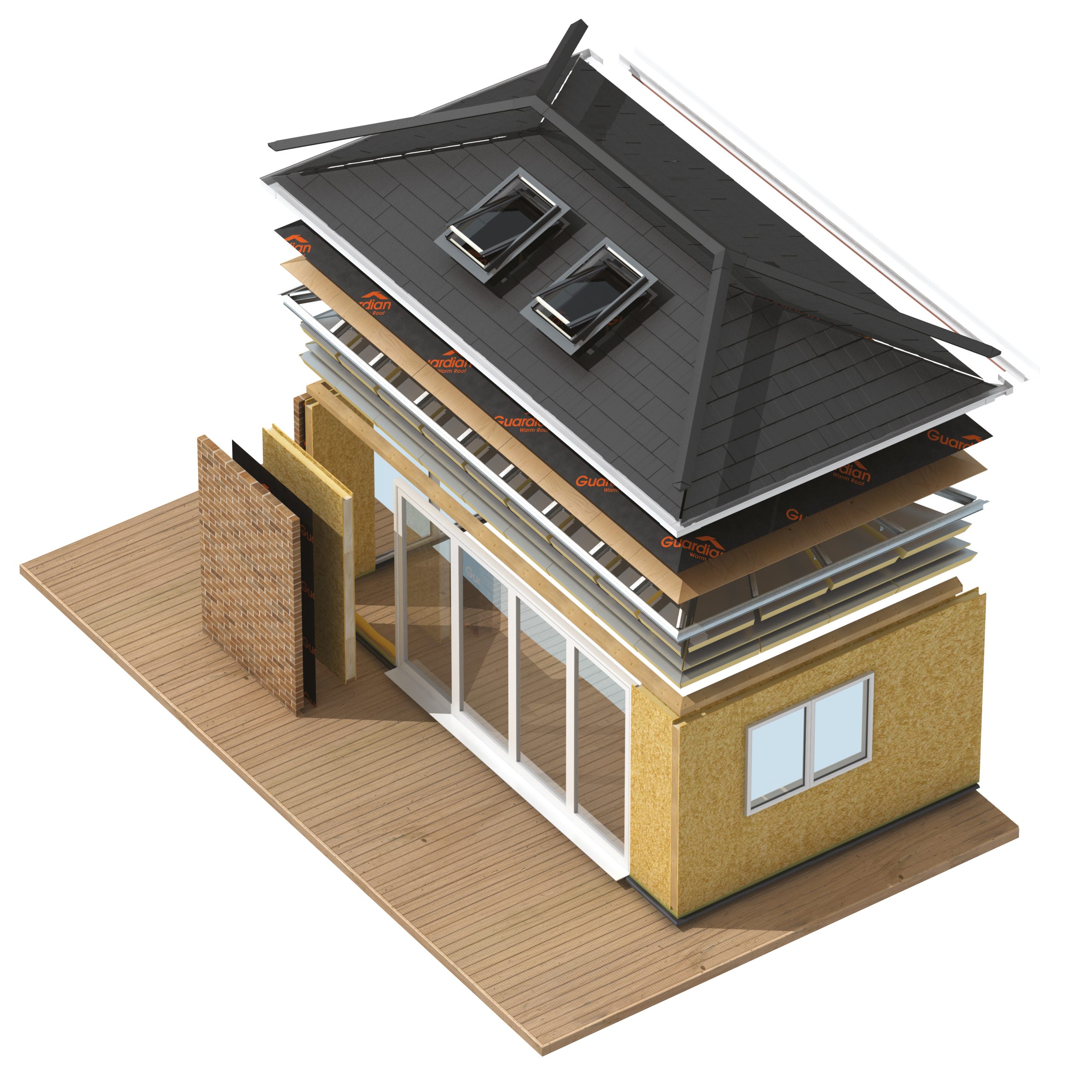 A full Guardian Home Extension on a single delivery
All components of a Guardian Home Extension will be manufactured in advance to exact plan specifications, we'll then deliver everything to site in a single drop.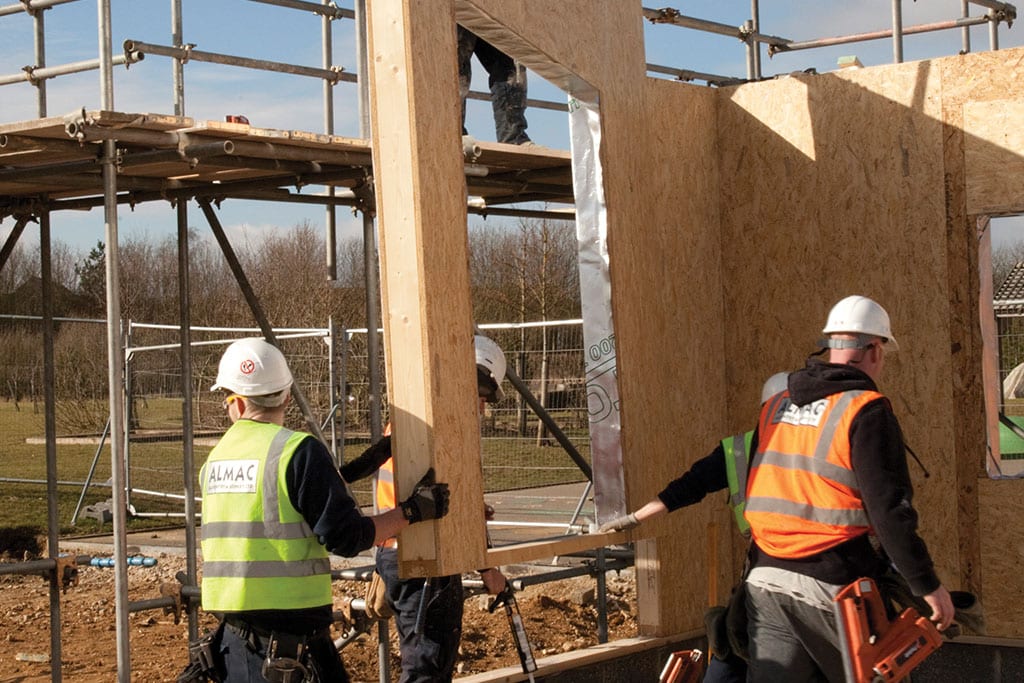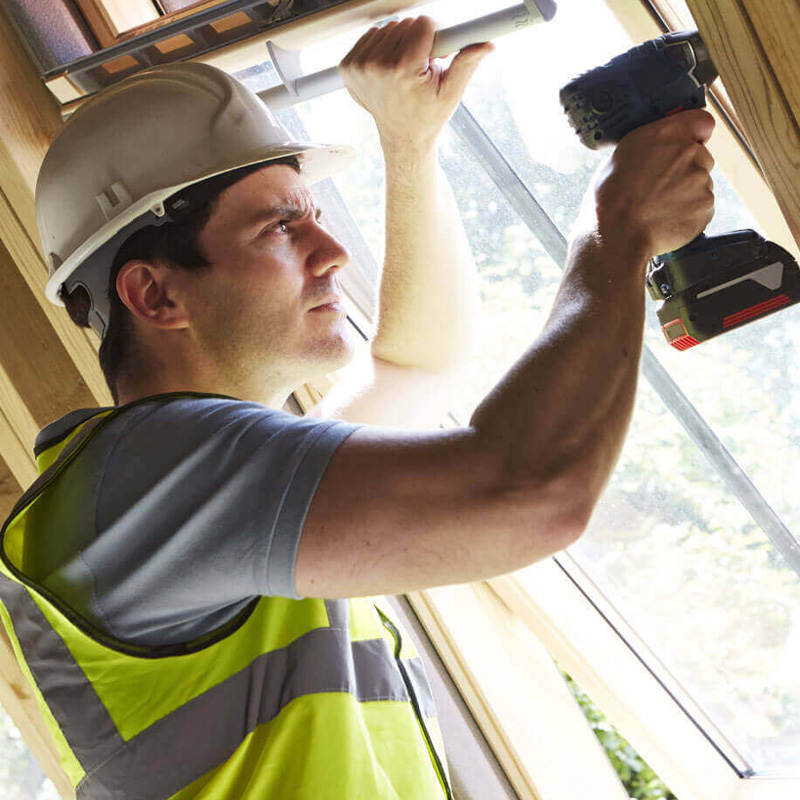 Achieve lower costs on a Guardian Home Extension with fewer qualified tradesmen
You only need a qualified brickey for the base of a Guardian Home Extension, the overall build can be completed by your regular crew of general labourers.
Give yourself the edge on price with the Guardian Home Extension
Say goodbye to architect costs and give yourself the edge on price. The Guardian Home Extension system comes with an optional bespoke software package that can create the necessary drawings for you.
Get everything in one place
Avoid multiple suppliers and order the entire project from a single Guardian Home Extension fabricator. That includes all wall panels, windows, doors, and roof finishing – all available to order in one go.
Give your sales pitch the edge with multiple roof options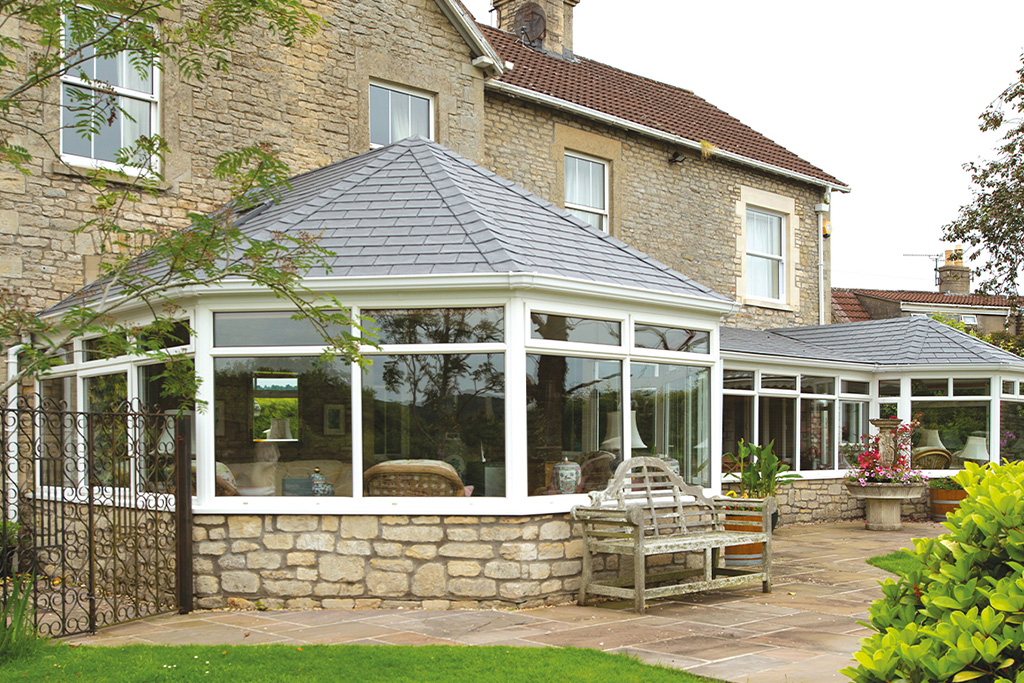 Guardian Warm Roof for a traditional feel
Opting for a Guardian Warm Roof gives a traditional feel to an extension with an option filled, fully insulated pitched roof. Customise the replacement conservatory roof with a whole host of design features, from tiling shares to roof glazing requirements.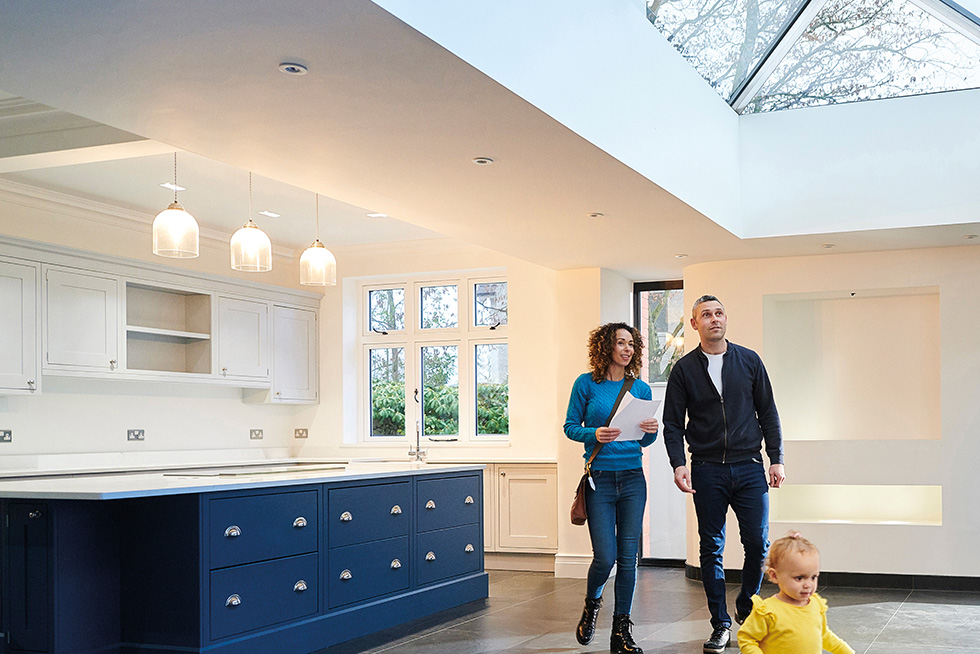 A modern look with the Guardian Roof Lantern
Let natural light flood a home with our latest home improvement solution; the innovative and contemporary Guardian Roof Lantern. Our lantern transforms a standard flat roof into a stunning, modern bright living space that will become the heart of the home.
Final details from lighting to decor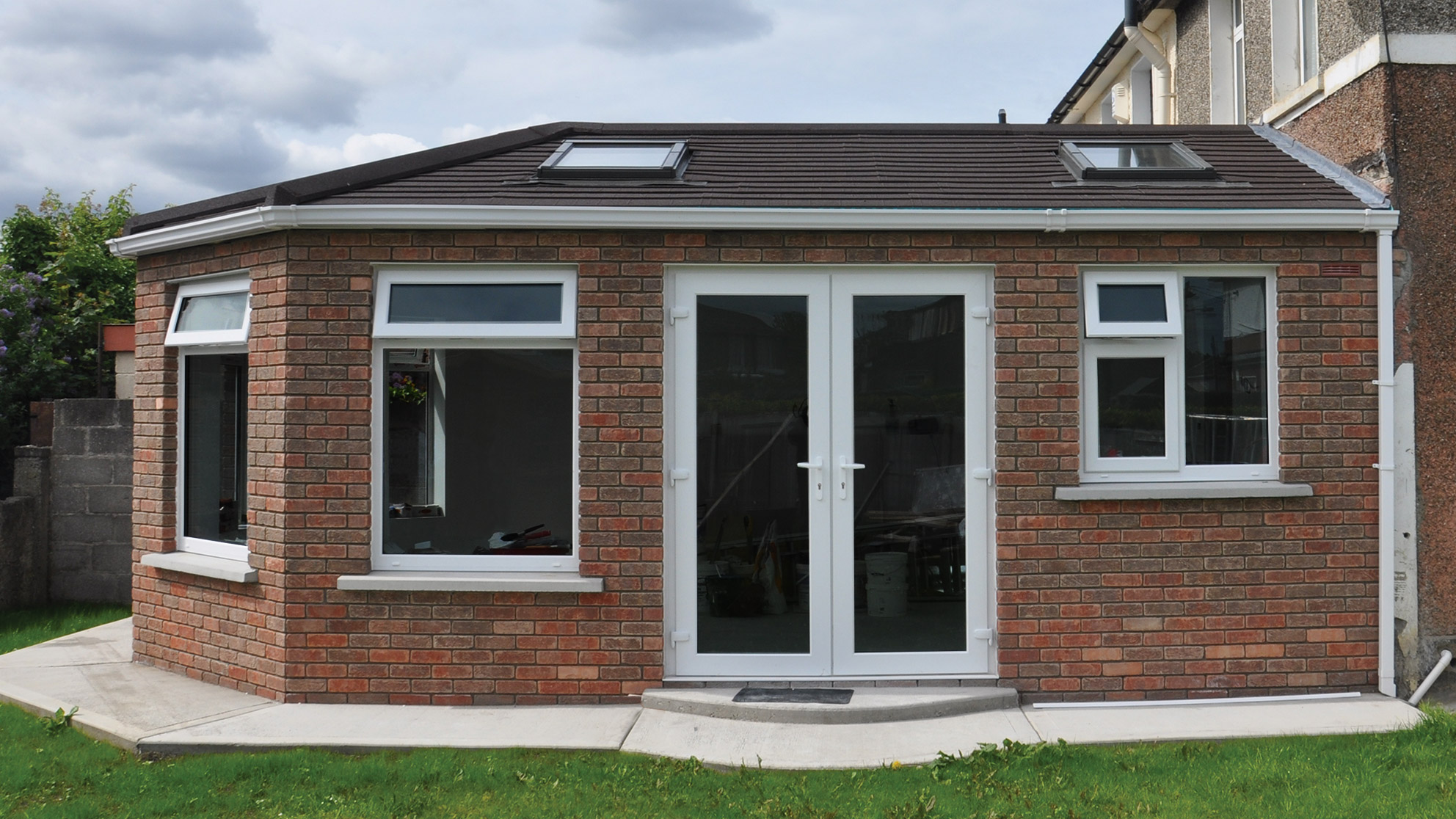 Seamlessly blend a new extension into the existing home
Each extension is designed and constructed on a bespoke basis, this allows your client to opt for an external wall finish that integrates their brand new extension seamlessly into their existing home.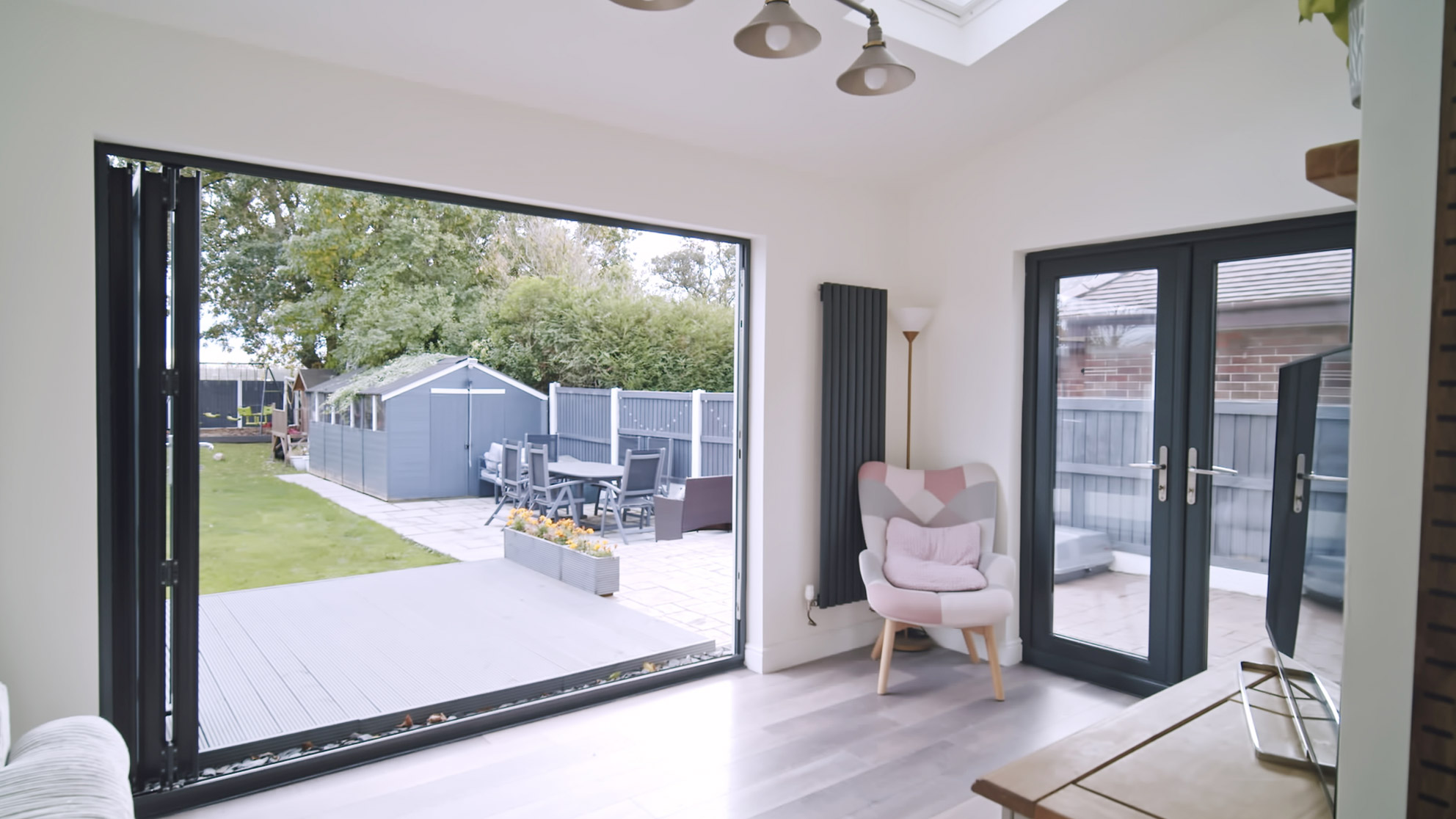 Blur the boundary between inside and outside
Wall glazing is an important aspect of a new home extension, which is why you are free to offer a range of solutions from standard windows, to patio doors and very popular bi-fold doors.