Most conservatories are flawed, in fact most are barely usable in the summer.
You'll know the problems – they are too hot in the summer and then too cold in the winter. A room that should be a great space in which to relax and unwind is actually often only good as extra storage space.
It doesn't have to be that way.
We are here to tell you that there is a solution, one simple thing that will fix any conservatory and make it that truly wonderful space. A solution with full Local Area Building Control (LABC) approval and thousands of happy customers.
It is a solution so well thought of that official regulations were changed to make it available to home owners.
What the solution isn't, is a blind, or a fan, or any other £100 'miracle cure'. It is possible that a cheap, short term fix might work for the odd day – filling the room with heaters might make it usable in winter at the expense of soaring energy bills.
Longer term, though, to truly transform a conservatory from a disappointment into a great room some work is required.
What is that work? It is simply to replace the roof.
The Simple Solution – Change The Roof

A conservatory's roof is the cause of all the room's problems. The vast majority of conservatories have either a glass or polycarbonate roof, both materials wholly unsuited to the job. They are both terrible at keeping the temperature with a pleasant range; in summer a conservatory becomes more like a sauna, in winter it starts resembling an industrial freezer unit.
Removing the roof and in its place installing a lightweight, solid, tiled roof solves the problems. The conservatory becomes usable all-year round, it becomes the best room in the house when the sun shines.
What evidence is there that this one change makes such a difference?
To answer that, we always point to regulations. Until 2010, conservatories had to have either a glass or polycarbonate roof. The flaws of both were well known but nobody had made a compelling case for any other material being more suitable.
At Guardian Roofs, we changed that. For years we had been working on early versions of the Guardian Warm Roof, developing it so that it could be fitted to any new or existing conservatory and also ensuring it did what it was designed to do – namely making conservatories usable.
Then in 2010, we achieved our goal. Our roofs were rigorously tested, tests in which they proved their worth. Regulations were changed that year, solid, lightweight roofs were now permissible, though in effect that meant our product as only the Guardian Warm Roof has full LABC approval.
Regulatory Backing For Guardian Roofs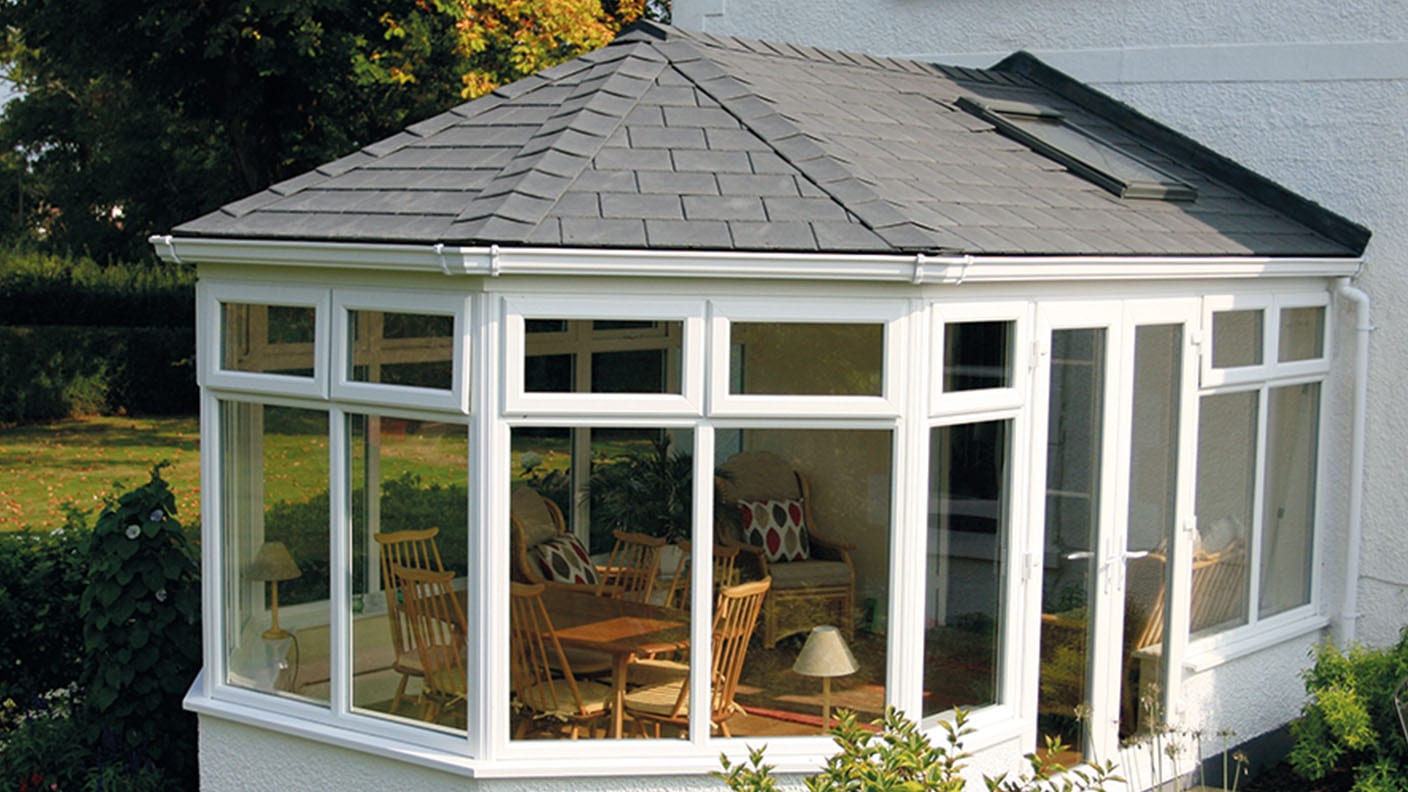 We believe this is the greatest proof that the roofs do what they were built to do, to make conservatories great. Regulations would not have been changed, nor would LABC approval have been granted if there was no point to having them installed. Home owners have already paid out once to have a conservatory installed, we had to show there was real benefit to the homeowner in then spending a further sum to change the roof.
Undeniably, turning the conservatory into a room that can be enjoyed is the key benefit of our roofs, but it is not the only advantage.
Guardian Warm Roofs come in a huge range of styles and subtle colours. We have roof types for every style, whether that is Victorian, Lean-to, gable or another; any roof can be made in any subtle shade. Whereas a glass or polycarbonate roof looks like a bolt-on to the rest of the house, our roofs blend in, effectively turning a flawed conservatory into a great extension.
There are financial advantages too.
Of course there is a cost associated with changing the roof, though the work only takes three days and so the price might well be less than you imagined.
Then, every year, that money starts being repaid in the form of reduced energy bills. A recent survey by AECOM estimated that changing to a Guardian Warm Roof in the conservatory would lead to energy bill savings of £200 per year.
Longer term, the work often pays for itself and more – any would-be buyer is getting what is essentially a new extension rather than a flawed conservatory. That is work they are willing to pay for; there are many case where the money spent on a Guardian Roof has instantly been recouped and more by owners deciding to then sell.
Deciding upon any home improvements always requires thought and research, we would expect nothing less here. However, if you are stuck with a conservatory that is a continual disappointment, please do have a look round the site to see what the Guardian Roof has to offer and do give us a call on 0800 0665832 if you have any questions.