Although similar in that they both add extra space to a property, conservatories and extensions have very different reputations.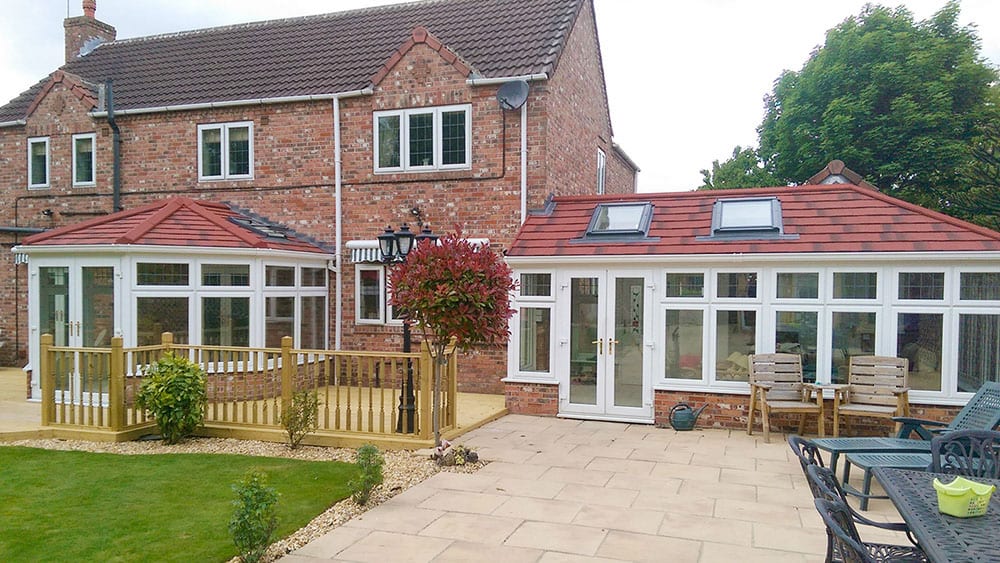 Extensions are seen as desirable, adding great space and value. A good extension can turn a kitchen into a wow statement, a lounge into the ultimate open-plan space or just give you that games room or office you've always wanted.
A conservatory, meanwhile, is often unloved and unused; too hot in the summer and too cold in winter. Conservatories are often used as expensive, extra storage.
This disparity leads to a natural jealousy; people with conservatories want to turn them into extensions, they want to turn a flawed space into a great one.
Can it be done though? Is there a way that a conservatory can be converted into an extension?
A conservatory can effectively be turned into an extension if you remove the glass or polycarbonate roof and replace it with a lightweight, solid, tiled roof. Really, this means installing a Guardian Warm Roof as the only lightweight tiled roof for conservatories to have full Local Area Building Control (LABC) approval.
This is a relatively recent change.
A Modern Conservatory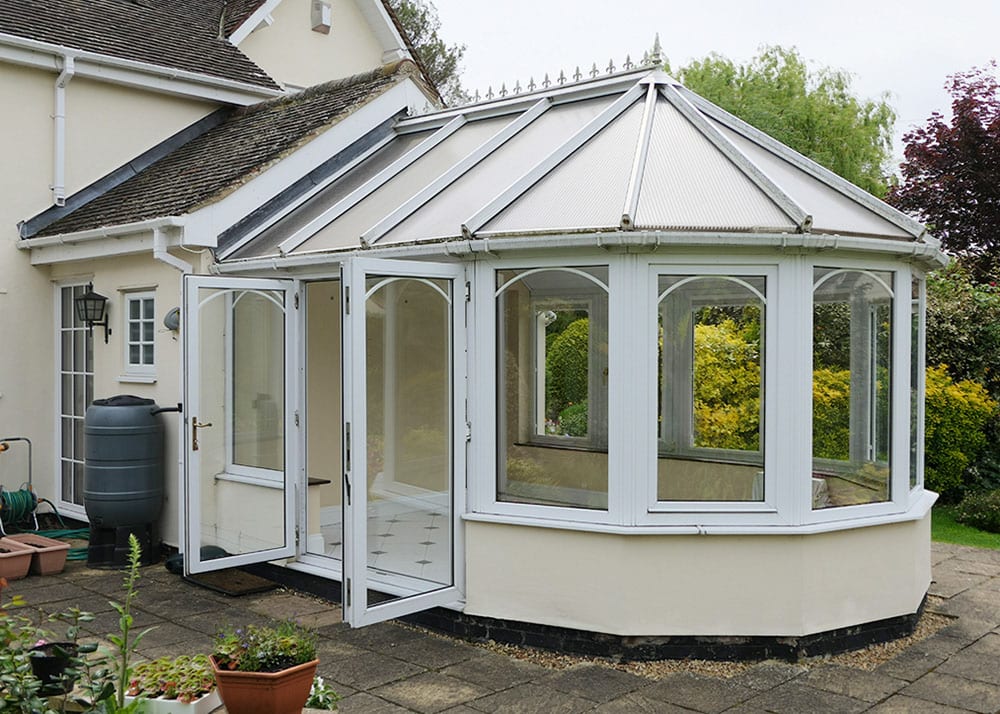 Up until 2010, if you wanted to turn a conservatory into an extension you would have been looking at starting again. You would have to remove the conservatory and then start anew, new plans, new building control, probably new bank loan to pay for it all.
Regulations changed in 2010, with solid, lightweight roofs made permissible for conservatories.
This change wasn't just on a whim, it came because the Guardian Warm Roof presented an undeniable argument for change.
Here was a roof that could fit onto any existing conservatory structure and that delivered on its key aim – namely to make conservatories usable all year round. With a solid, lightweight roof the temperature stays within a pleasant range, just as with any other room in the house. Glass and polycarbonate roofs cannot regulate temperature, that is why you don't have a glass roof on the rest of your house…
Conservatories no longer have to have flawed roofs that look like an eyesore, instead they can have a roof in keeping with the rest of the house. That is why they effectively make the conservatory into an extension.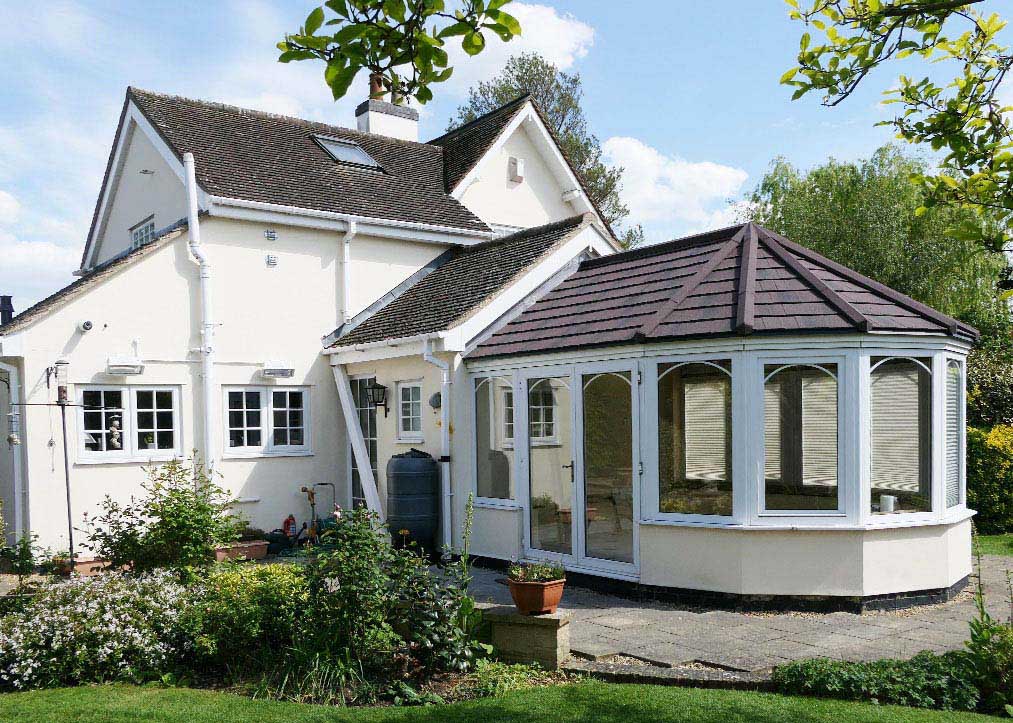 There are many roof styles to choose from – there is a match for every type of property – and thousands of subtle colour shades available. With a new roof, the conservatory will suddenly blend in with the rest of the house.
Removing the old roof and installing the new usually only takes three days, after that you have your extension. It might be an enhanced conservatory but it looks like an extension and it has the same great qualities of one. The only thing it doesn't have is the price tag – the cost is limited to installing a new roof, rather than ripping up an entire structure and starting again.
In fact, many homeowners are adding new conservatories with solid roofs to their properties for these exact reasons, the cost often more than compensated for by long term benefits.
There are long-term energy bill savings to be enjoyed compared to a traditional conservatory, independent research by AECOM finding that the typical homeowner would save £200 per year on energy bills if they changed from a glass roof to a Guardian Warm Roof.
Longer term, the work can more than pay for itself through increased property value; any would-be buyer is getting that great extension rather than unusable conservatory.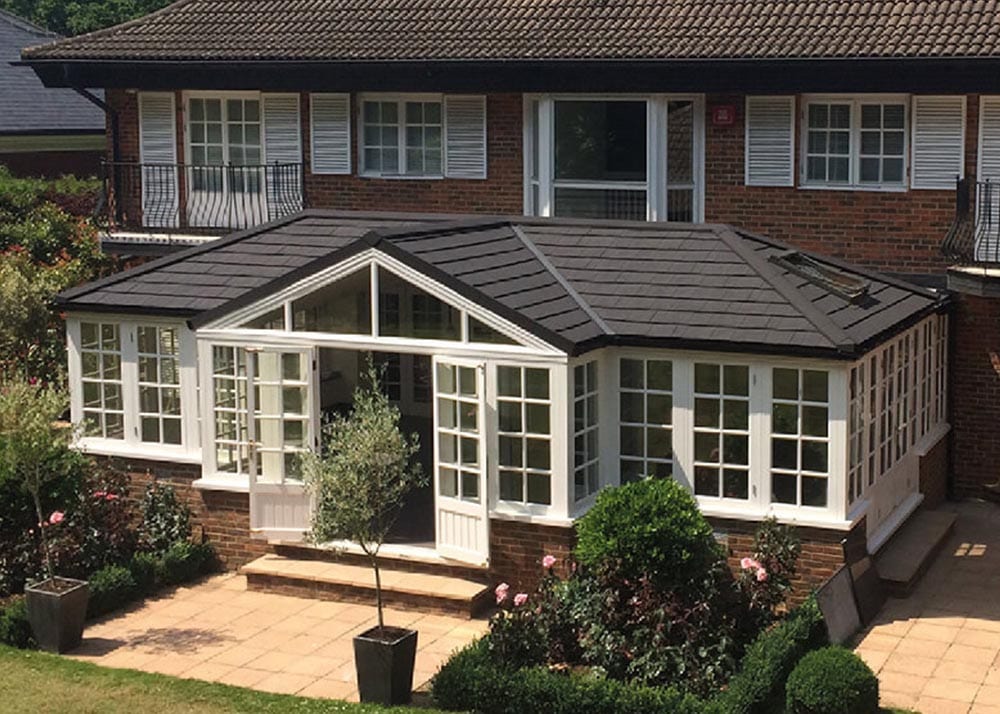 If you are looking to turn a conservatory into an extension the news is much better than it was a few years ago, please have a look at our gallery to get a feel for just how big a difference a change of roof can make.
On this site, there is a wealth of information. Please have a look round and do get in touch with any queries, you can call us on 0800 0665832 or use our contact form available here.